National Alarm, Inc.
Michigan Licensed Alarm Company in business since 1989! Sales, Services & Monitoring right here in Metro Detroit for 26 years.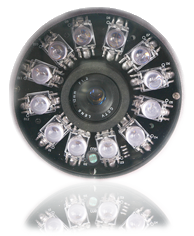 Home and Business Security
National Alarm, Inc. is multi-facet entity. National Alarm is a security organization leader, which brings together the expertise of installation, monitoring and customer service. For nearly 22 years National Alarm has been providing expertise in sales, technology, training, distribution, and service of security and life safety products. National Alarm is committed to its clients by providing a complete package of products and services to enhance the safety and quality of life to the communities they serve, along with continued support for the products and services they provide.
National Alarm Monitoring Stations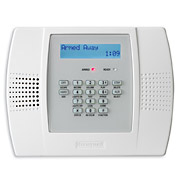 A Brilliant Way to Bring Your Home to Life. With it you can arm your security system, lock the doors, close the blinds, adjust the thermostat, turn off the lights, view in-home video camera feeds and more.
Home Security Intrusion & Alarm Solutions
Nationl Alarm offers many security solutions for single-family homes, multi- tenanted buildings, gated communities, & condominium environments.
National Alarm Airlink Digital Radio Monitoring Service
Don't let storms or criminals cut your business or home's monitoring signals to National Alarm
Fire and Lifesafety Protection
Protect your home or business from more than just crime! National Alarm offers a host of monitored devices to keep your property safe from weather, faulty equipment and accidents.

Video Cameras and Remote Viewing Solutions
To realize and meet the challenges that apply specifically to your family, National Alarm trains its staff to recognize and suggest the best products and solutions for your security needs. National Alarm offers many security solutions for single-family homes, multi- tenanted buildings. Packaged and custom systems are available.
Value-Added Benefits
Optional Lifetime Service Plan.
Automatic Monthly Payment Options.
Electronic Invoices - Get your bill via email. Equipment and Service Upgrades Available.
Up to 20% off on most Homeowner's Insurance.
Less than $1 a day for monitoring!