National Alarm, Inc.
Michigan Licensed Alarm Company in business since 1989! Sales, Services & Monitoring right here in Metro Detroit for 26 years.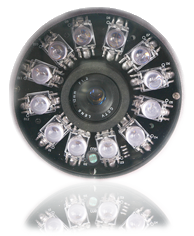 Home and Business Security
National Alarm, Inc. is multi-facet entity. National Alarm is a security organization leader, which brings together the expertise of installation, monitoring and customer service. For nearly 22 years National Alarm has been providing expertise in sales, technology, training, distribution, and service of security and life safety products. National Alarm is committed to its clients by providing a complete package of products and services to enhance the safety and quality of life to the communities they serve, along with continued support for the products and services they provide.

Your home is more than the roof over your head. It represents stability, safety and security. As a family owned and operated company, we understand firsthand the desire to protect your home and your family. Our home alarm systems help ease that worry. Our home burglar alarms protect you and your home whether you're away or at home. Burglar alarms can be customized to fit the particular needs of your home, lifestyle and family. Our highly trained staff will work closely with you to determine your personalized home security needs.Because we believe in offering personalized home security, we give you the freedom to choose a home intrusion system that best protects your home and its belongings. After we determine your home security needs, our staff will design and install a personalized home security system for you. By working with National Alarm for your home security needs, you'll know that all aspects of your home burglar alarm system are handled by us. You will be dealing directly with National Alarm for the design, installation and ongoing monitoring of your home security system. A good home security system will protect you from fires, as well as burglars who might be trying to enter and steal from you. This makes the main purpose of quality residential home security system to keep you safe, as well as everything inside of it. So you should take a look at some of the different components a standard security system would have. What we're looking at is various things in a security system including smoke, carbon monoxide, fire protection, security, video, audio, and these sort of things.
Window screens and wired doors. Once the wire is cut or the screen is removed the system is activated.
Closed circuit television. This is a TV system which allows for a external and internal monitoring of various zones within your home.
Motion Detectors. When a movement is detected these detectors sound an alarm.
Key pads. These are also known as touch pads or remote pads. What they allow you to do is to arm or disarm the system as well as it shows you the status of the system is in at it's present time.
Magnetic contacts. These form an electrical circuit between the door and its frame or the window and the window sill. Once the window or door is open and the circuit is broken the movement will sound the alarm.
Panic buttons. You can install these buttons next to beds or along doorways. Once there is a forced entry the buttons will be activated manually.
Stress sensors and glass break detectors are just another component you can add to a residential home security system.
Wireless and wired systems. A wired systems use exposed or covered wiring to connect to other components of the security systems. A Wireless systems use radio frequencies to hook up to other system components while the right residential home security system for you is one that can protect your life and save you in case of emergency. It may be worth your time to invite a security expert to your home and have them take a look at it and make recommendations. Things such as monitoring devices that go into the system itself can be as important as the system and the way it's installed.
Because your home contains many valuables such as jewelry, money, pictures, photo album's, paintings and things like that you can never overvalue how important a residential home security system is to you.